#1 Homebuilder in Crystal Beach and Galveston Texas
Traditional Craftsmen Homes is a custom home builder and remodeler based in Crystal Beach Texas. We are a small company that specializes in high quality custom designed homes and beach homes. No matter what your design needs are and budget is, Traditional Craftsmen Homes can build that custom dream home for you.
Traditional Craftsmen Homes is all about quality first
From our high quality sub-contractors to our high quality materials and constant supervision of every project it's good to know you have that working for you. We always meet but usually exceed all Winstorm Engineering and building code requirements, from our Engineered 130 mph roof and floor truss systems to our custom built cabinets. Little things like screwing all decks, floors and railings instead of nailing which means you don't have to hammer down those nails every other year or trip over them. Not only does Traditional Craftsmen Homes produce a high quality home, the average build time is 60 to 90 days start to finish depending on size and design.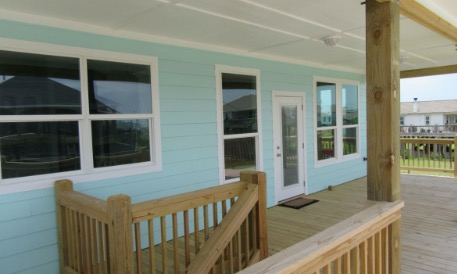 "We are happy to recommend Traditional Craftsmen Homes. They were honest, dependable, and built a house for us that we are very proud to own."
Pete and Mary Ann Mathews